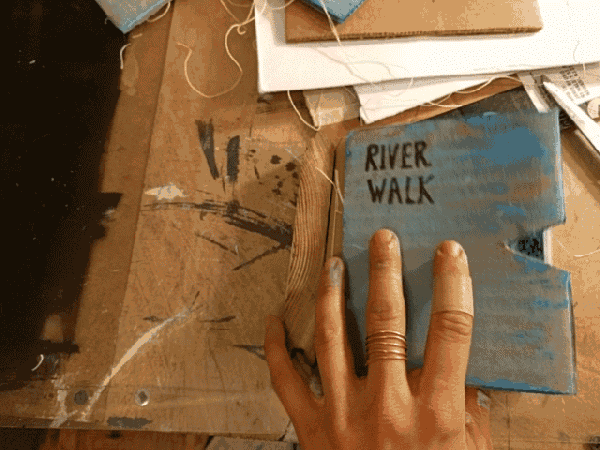 ...a usable, small-issue. handmade notebook made completely from recycled materials.
River Walk a usable notebook made from recycled materials: reused paper, cardboard, old art prints and wood binding.
The wood for the binding was gleaned from a flooded decaying home via a project by Rutgers Professor Tobiah Horton who, with his students, deconstructed the FEMA-buyout and transformed it into a rain garden and flood storage park.
The signature sheets include linocut prints of
humans in nature in the Raritan Watershed. The only way to acquire this work is by donating to LRWP. You can find out more about them and the work they do here.